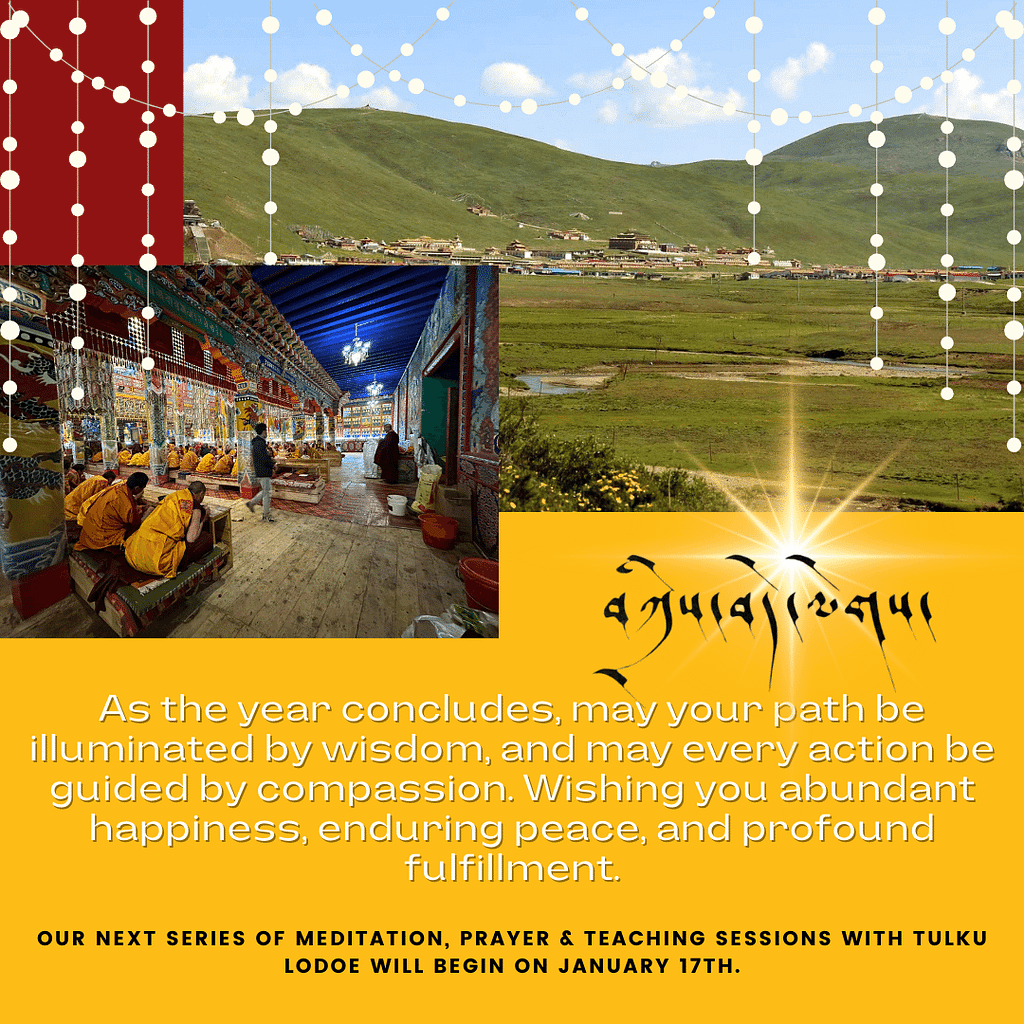 Buddhist wisdom for daily life
PALYUL LING BUDDHIST CENTRE, BELGIUM
Palyul Ling is a Tibetan Buddhist centre under the guidance of Tulku Lodoe Rinpoche. We foster skills based on wisdom, compassion, generosity, altruism, respect for oneself and others, tolerance and equanimity. The real-world application of Tibetan Buddhism and its wisdom offers valuable insights and practices that can enhance one's personal growth, emotional well-being, and relationships with others.
PROGRAMS
Our programs comprise mindfulness and meditation, compassion and loving-kindness, wisdom and emptiness, transforming negative emotions, the power of mantras, rituals and ceremonies, integrating spirituality and daily activities, guidance from a qualified teacher, cultivating patience and resilience, environmental awareness.
PALYUL SCHOOL
The Palyul School is a part of the larger Nyingma School of Tibetan Buddhism. The patron of our centre is H.H. Garwang Nyima Rinpoche of Palyul Tarthang Monastery in Tibet. Tibetan Buddhism is a rich spiritual tradition that has been influential not only in Tibet but also in many other parts of the world, as it continues to attract practitioners and scholars seeking spiritual wisdom, compassion and enlightenment.
WEBSITE IN FRENCH
Pour des informations en langue française, veuillez vous référer à notre site web : https://meditation-brussels.mystrikingly.com